2019 MVMA Seminar- Applied Dentistry
September 13, 2019 @ 12:00 pm

-

8:30 pm
2019 MVMA Academy Seminar
---
Applied Dentistry Skills to Expand Patient Care and Practice Services
Kevin S. Stepaniuk, DVM, FAVD, DAVDC, Pacific Veterinary Dentistry and Oral Surgery Services, PLLC
Friday, September 13, 2019
9:00 am – 4:30 pm
This program has been approved for 7 hours of continuing education credit in jurisdictions which recognize RACE approval.
---
Kevin S. Stepaniuk, DVM, FAVD, DAVDC has an undergraduate degree from the University of Calgary and a DVM degree from Oklahoma State University. He completed a small animal internship at Washington State University and his specialty training in private practice. Dr. Stepaniuk has worked in general and emergency practice and owned his own referral practice. He was an assistant clinical professor and section chief of dentistry and oral surgery at the University of Minnesota College of Veterinary Medicine (2009-2014). He is on the board of directors for the American Veterinary Dental College. He has authored textbook chapters, journal publications, and lectures nationally and internationally. He is a reviewer for dentistry and oral surgery publications in several journals. In the spring of 2014, he joined a private specialty hospital in the Pacific Northwest, Columbia River Veterinary Specialists. Currently, he is the owner of Pacific Veterinary Dentistry and Oral Surgery Services, PLLC, Veterinary Dentistry Education and Consulting Services, LLC and dba Veterinary Intraoral Radiology Reading Services.
---
Explore canine and feline clinical dental photographs and radiographs to enhance knowledge, expand clinical practice repertoire for increased and improved services offered in your practice. Identify hidden, but evident, oral and dental pathology, feline dentistry, periodontal treatment and surgery beyond the prophylaxis, including bonded sealants. Clinical step-by-step treatments for clinical application of the knowledge will be presented following core principles necessary for understanding those treatment options.
8:00 am –  9:00 am: Registration & Continental Breakfast
9:00 am – 10:30 am: Hidden Common Dental and Oral Disease
We will begin the day with an intraoral photographic and radiographic presentation of subtle clinical signs of common hidden dental disease that may be easily missed in practice. Identification of these subtle clinical signs and lesions should lead the practitioner to recommend anesthesia, intraoral radiographs, and treatment for the patient in order to eliminate chronic infection, inflammation, and pain. At the end of this session participants will be able to:
Recognize subtle, but obvious clinical signs of hidden dental disease and oral diseases
Properly diagnose various dental and oral diseases
Recommend appropriate treatment options to clients
Interpret the inflammatory and painful significance of pathologies
10:30 am – 10:45 am: Break 
10:45 am – 12:15 pm: Feline Dentistry Problem Solving
This intraoral photographic presentation of feline oral inflammation will help you choose the appropriate diagnosis and treatment. At the end of this session participants will be able to:
Differentiate feline periodontitis, aggressive periodontitis, pyogenic granuloma and caudal mucositis (i.e., stomatitis) in the cat
Differentiate the pathophysiology of each disease process
Recommend treatment options, including cutting edge treatments, for various conditions
Differentiate stages of feline tooth resorption
Identify types of feline tooth resorption for treatment planning based on radiographic findings
Apply step-by-step subgingival crown amputations for type 2 tooth resorption
12:15 pm – 1:15 pm: Lunch
1:15 pm – 2:45 pm: Periodontal Disease, Examination, and Treatments Beyond the Dental Prophylaxis
The pathophysiology of the plaque biofilm and periodontal disease will be presented with a high-quality photograph, schematics, and intraoral radiographs. At the end of this session participants will be able to:
Describe the pathophysiology of the plaque biofilm in relation to subgingival periodontal disease and the inflammatory response that results in loss of tooth attachment
Review complete conscious to anesthetized oral examination of the oral cavity and dentition
Differentiate the types of bone loss on intraoral radiographs and the associated types of periodontal pockets
Explain the difference between intrabony, suprabony, and pseudopockets to determine correct periodontal treatment
Select the types of osseous grafting materials used to treat intrabony pockets
Discuss guided tissue regeneration as the next step beyond bone augmentation
Review different periodontal instruments
2:45 pm – 3:00 pm: Break
3:00 pm – 4:30 pm: Fractured Teeth, Traumatic Occlusions, and a Practical Approach of Adding Bonded Sealants to Your Practice
The why, the when, and the how of adding bonded sealants into your practice. Fractured teeth are common in canine patients. If the pulp is exposed, then endodontic treatment or extraction is necessary. However, many teeth only have enamel or uncomplicated fractures with exposed dentin tubules and unsupported tooth structure remaining. These teeth do not necessarily require extraction or endodontic treatment, but are at risk for developing exodontics, endodontics, or restorative treatments following odontoplasty. This lecture presents the next step between extraction and advanced endodontic dentistry. We will discuss the controversial topic on when and why to apply bonded sealants. At the end of this session participants will be able to:
Apply basic endodontic anatomy for the indication of bonded sealants
Explain the bonding process to the tooth surface
Use a diagnostic algorithm for use of treatments in fractured teeth
Utilize odontoplasty and bonded sealants to correct various traumatic occlusions
Demonstrate the step-by-step application of bonded sealants
---
The Academy Seminar Generously Sponsored by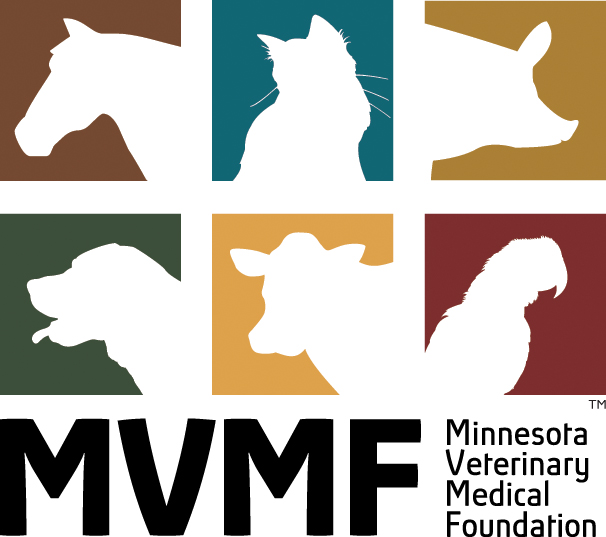 ---
Additional Seminar Information
This program has been approved for 7.0 hours of continuing education credit in jurisdictions which recognize RACE approval.
Breaks and lunch are provided. Email (info@mvma.org) or call (651-645-7533) the MVMA if you have dietary accommodations.
Handouts are provided to all participants.
Registration cancellations must be received 72 hours prior to the seminar. Cancellation refund less a 10% administrative fee.
---
Location
Arrowwood Lodge at Brainerd Lakes
6967 Lake Forest Rd
Baxter, MN 56425
A room block has been established at Arrowwood Lodge at Brainerd Lakes at the following rates (plus taxes):
-Thursday, September 12th-2 queens or King Sofa for $98 single or double occupancy and includes breakfast.
-Friday, September 13th and Saturday, September 14th for $164/per night for up to 4 persons and includes breakfast and waterpark passes.
All rooms include: mini-fridge, microwave, coffee maker and free Wi-Fi.
Hotel amenities include: Free continental breakfast Monday-Friday from 6-9 am; Saturday and Sunday from 7-10 am. Indoor/outdoor hot tub, an arcade, outdoor recreation area, and a fitness room.
A 48-hour cancellation applies. Reservations must be received by Thursday, August 8th. Call 218-822-5634 and ask for the MN Veterinary Medical Association-2019 Academy Seminar room block. Reservations can not be made online.
---
Registration Fees
Early-bird 
(before August 2, 2019)
Regular 
(between August 2 – August 30, 2019)
MVMA Member / Out of State Veterinarian
$185
MVMA Member / Out of State Veterinarian
$210
MVMA Life / Inactive Member
$120
MVMA Life / Inactive Member
$145
Technician / Staff / Other
$115
Technician / Staff / Other
$130
MN Non Member Veterinarian
$235
MN Non Member Veterinarian
$260
MVMA Academy Member
$170
MVMA Academy Member
$195
DVM Student
$80
DVM Student
$95
If space is still available after August 30, 2019, prices will increase by $50
---